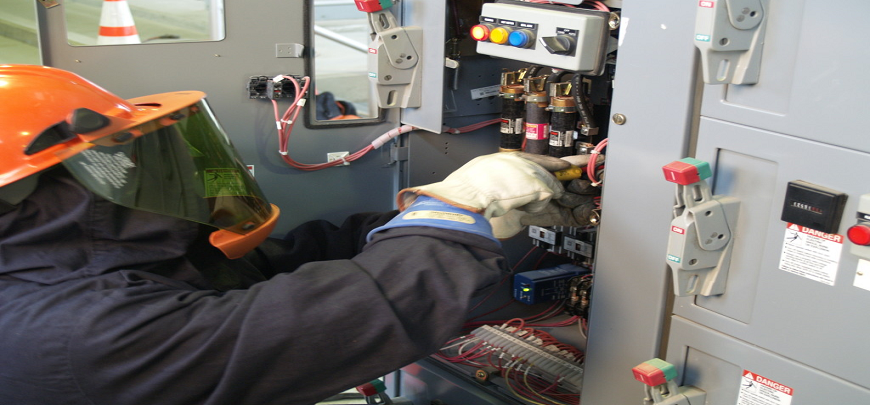 Arc Flash Analysis
Electrical arc flash or Arc Flash Risk is an electrical hazard present in the system which causes very dangerous electrical and fire accidents. When the electric arc flash accident happens in the system it generates huge amount of fire which may even cause death to the working personnel. This is the reason OSHA considers arc flash hazards as very dangerous risk that needs to be analyzed and mitigated. Here arises the requirement of arc flash hazard analysis and mitigation by proper arc flash risk assessment of the system. As per OSHA and NFPA-70E, analyzing the short circuit currents in the system and calculating the incident energy levels, creating the warning labels with the details of the incident energy levels, approach boundaries details, arc flash shock hazard details are the arc flash hazard analysis
The arc flash hazard analysis study (NFPA 2018) or Arc flash risk assessment program(NFPA 2018) is a totally integrated system which provides solution for multiple scenarios considering the worst-case arc flash energy levels in electrical equipment.
Please visit our arc flash experts blog to know more about arc flash hazards, arc flash studies, arc flash analysis and arc flash risk assessments. We also provide services like SLD preparation, relay coordination studies, load flow analysis and short circuit analysis. Looking for arc flash study for your facility? Please fill the enquiry form for knowing arc flash analysis cost or to discuss with our representative please contact us. Our Arc flash experts will contact you shortly.
Arc Flash Risk Assessment Report by TDL Engineering Services:
We at TDL Engineering Services provide an expertise Arc Flash Study consultancy or service globally in analyzing the system as per NFPA-70E and IEEE-1584 for arc flash hazard levels and comply with the international standards. Arc Flash Analysis or Arc flash or electrical hazard analysis is conducted at your facility by our expert team as per the OSHA, NFPA 70E 2018, IEEE 1584 and NEC 2014 standards.
Our turnkey solutions for Arc flash analysis service include data collection from the plant, modeling of the plant in SKM software, performing Short Circuit studies as per ANSI/IEC studies, protection analysis, calculation of incident energy values at each and every bus and creation of the arc flash warning labels and work permits as per NFPA 70E standards, arc flash training, arc flash warning labels pasting, arc flash approach boundaries marking with detailed arc flash report. Our detailed arc flash study report also recommends the arc flash personnel protective equipment (Arc flash PPE) to worn by the working personnel with respect to the incident energy calculated in the system. The report also includes the arc flash boundary details and their ranges for various people.